About A & T Motor Company Limited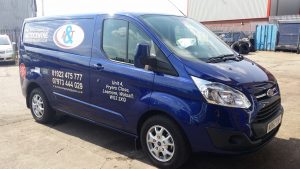 A & T Motor Company Ltd (Autocentre) is a family run garage specialising in car servicing, repairs and MOT testing. The business is based locally in Leamore, Walsall and the team pride themselves on excellent customer service. They are one of the leading garages in the Walsall area and will do car, bike and van MOTs, servicing and repairs.
You can now make payments directly to us by clicking this link : paypal.me/atmotors
Car Servicing West Midlands
For high quality car servicing in Walsall and the West Midlands come to the experts at A&T Motor Company! We have an experienced team who takes car servicing to the next level. Our service is of the highest standards and offered at a competitive price. This ensures us that our customers get the best car servicing available. Not only that, but we also won't be beaten on price! If you find a cheaper official quote, come to us and we guarantee to beat it.
Our car servicing will not affect your manufactures warranty, so if your vehicle is still under warranty we will only use genuine parts when undertaking our car servicing.
Two Types Of Car Servicing
Full Car Servicing – This is an annual service, and the parts that can be replaced are: spark plugs, oil, oil filter, fuel filter, air filter, pollen/cabin filter, rear brake shoe adjustment, light checked and bulbs replaced (if faulty). A full vehicle check over will also be carried out.
Interim Car Servicing – Offered every 6 months, we can replace: oil, oil filter, check lights and replace bulbs, and also undertake a part check over. Interim car servicing is recommended 6 months after full car servicing has been carried out.
High Quality Car Servicing in Walsall
Our car servicing ensures that your vehicle remains in the best condition, and you use us regularly we will even offer a free winter check.
Contact our team today for more information about our car servicing.